1. Give a brief background on yourself as an environmental advocate
Hi, I am Nina Almeda. I am currently taking up Advertising Management in De La Salle University. During weekends, I enjoy going outdoors and joining environmental conservation events.
I have always enjoyed traveling since I was a little kid because my parents would always take me out of town during summer and long weekends. The most memorable experience I had was snorkelling in Coron, Palawan because it felt like I was in another world; the coral reefs were colorful and captivating, everything was full of life. 
Fast forward to March 2018, which was the lowest point of my life. I would wake up every single day feeling lost, empty, and useless. Like most people, I tried diverting my attention to drinking and partying, but then I realized that it was just temporary happiness and I would just wake up the next day waiting for the same emotions to rush back in.  With that, I decided to "find happiness" and go "soul searching". I started traveling during my term break in April, 2018. At first, I travelled so that I could meet new friends and take photos or stories to update my Instagram, but then I realized that there is more to life than that. My outlook changed when I started joining events by Eco Explorations, Where To Next, SoulSpeak Yoga and MAD Travel, because they made me realize that I can travel more meaningfully by helping conserve the environment and the communities in it. Every time I join their events, I always feel a sense of fulfillment and joy in my heart. It is something I knew I truly wanted to do.  
As I have become more aware of the environmental issues affecting our world, it became clear to me that the ocean I once swam in is now filled with plastic and the corals I had fallen in love with are now bleached. With that, I have realized that everything around us, even human beings, are temporary so it is important to learn how to value and appreciate it. It should be clear to us how we all take a part in protecting the world we live in because without it, we would not survive.

2. How do you advocate for conservation through what you do?
I advocate for conservation by sharing my experiences to the people around me, especially my family and friends. I think once people know that you are passionate about something and that it brings you happiness and fulfillment, they'll start becoming more open to the idea of it. Besides doing it through word of mouth, I use social media to share what I do and to hopefully inspire others to go outdoors and learn more about the world around them. 
Another way I advocate for conservation is integrating it in school projects. A major requirement in school is to submit a term paper, usually a marketing plan or advertising campaign. Most of the time, I choose topics that are related to environmental issues such as plastic pollution or companies that are environmentally conscious. With this, I further learn about the topic through marketing research and then I get to spread awareness by informing the class. 
Lastly, I advocate for environmental conservation by taking action. I think once you create change with the way you live your life, people would start following. During my free time, I try to go outdoors and volunteer for events related to environmental conservation or if not, I do it with a friend. Recently, I went to a beach in Batangas but I could not swim because the current was so strong. As I was walking by the shore, I realized how it was filled with both plastic and microplastics, so I decided to start collecting pieces of trash with my cousin. Eventually, some of the staff from the club joined me and also started picking up pieces of trash by the shore.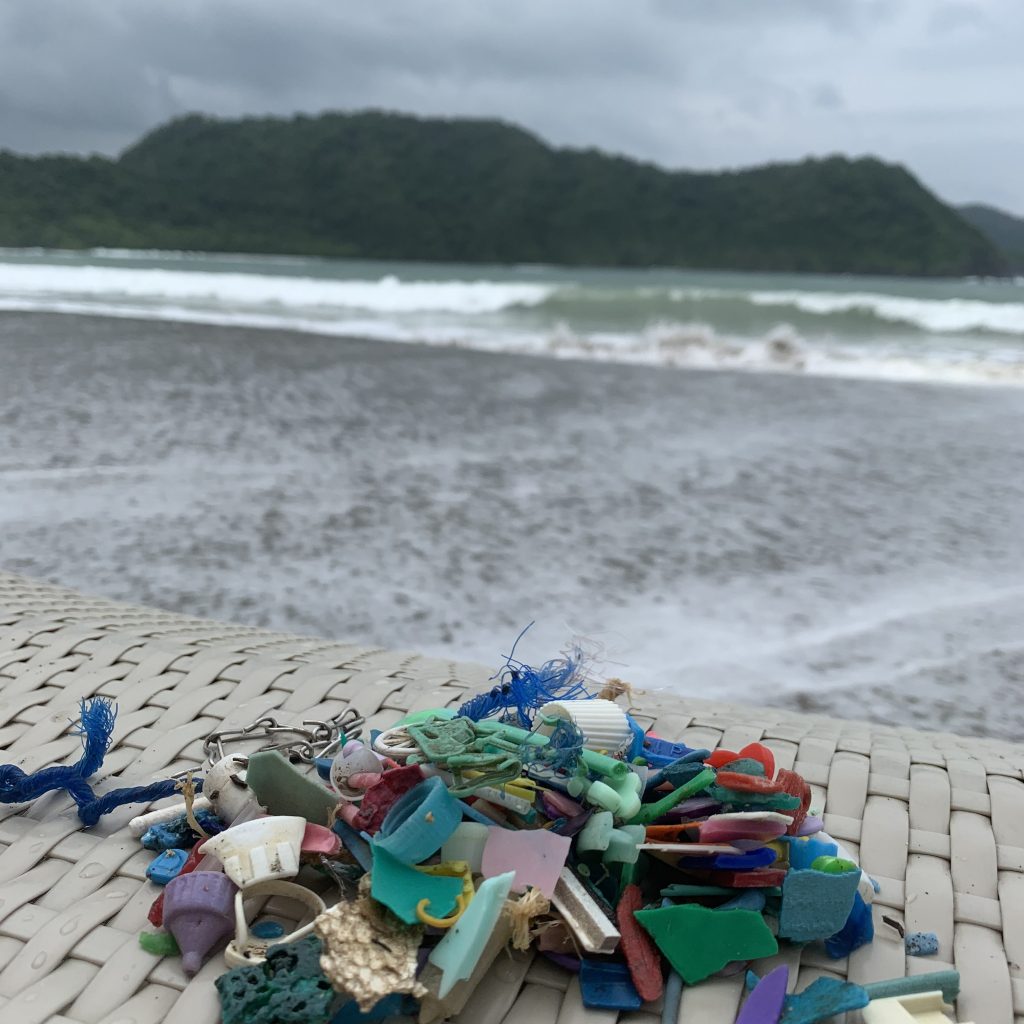 3. Is there any experience or turning point that changed the way you travel/made you more responsible when it comes to traveling and caring for the environment?  
On January 2019, I joined an event by MAD Travel, wherein I was exposed to environmental conservation. It was at that time when I realized that I can travel and at the same time, help restore the environment and learn more about different communities in the area. During the event, I met Toto Malvar, who is an inspiration to me because of his efforts to save the environment through his reforestation project. As of now, he was able to plant over 700,000 trees together with the community of Mount Purro Nature Reserve. I also learned from him the importance of planting in the hearts of the people. He said, "Gawin muna natin ang pangarap nila na pangarap natin tapos in time, gagawin nila ang ang mga pangarap natin pangarap nila."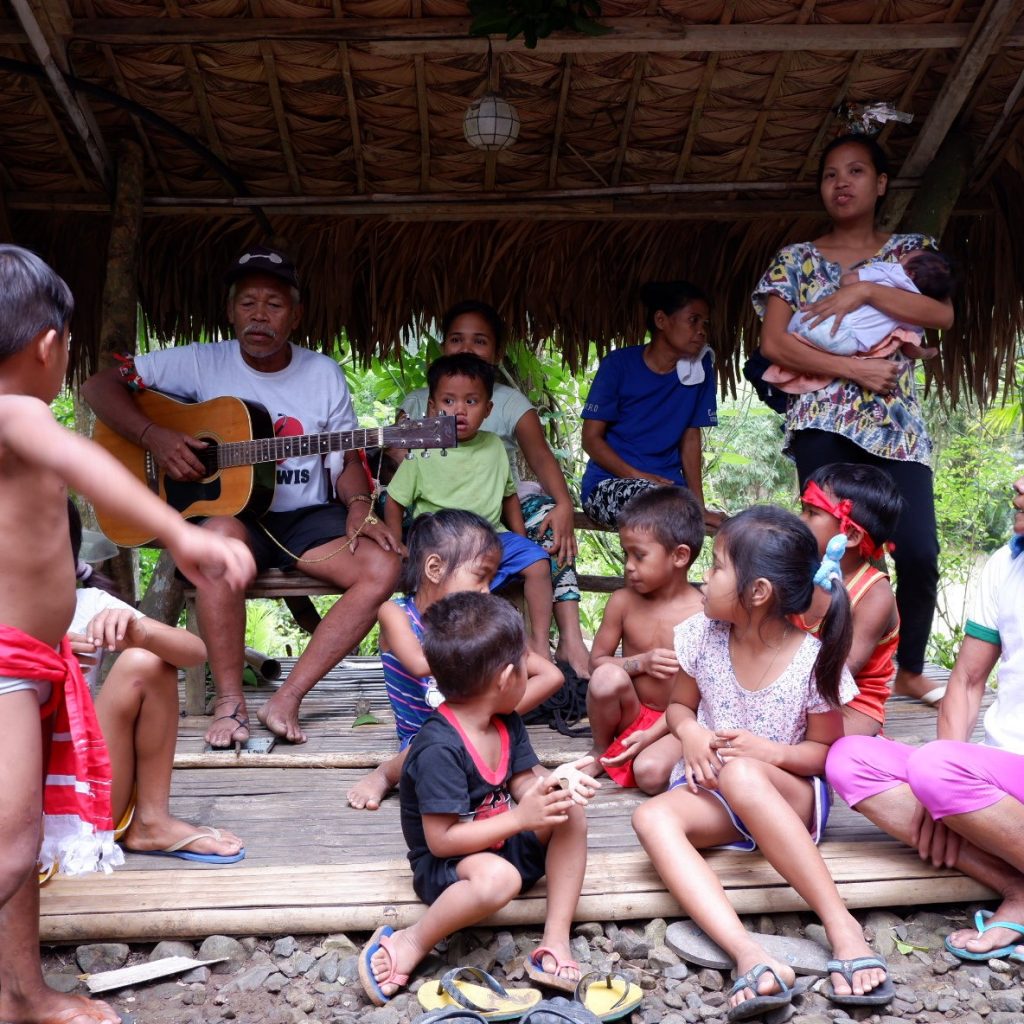 Then on March 2019, I joined an event by Eco Explorations, SoulSpeak, and Where to Next. It was at that time when I deeply fell in love with being outdoors and learned to speak up about social issues. It was such an open community that I was able to learn and listen to the stories of the people around me, who were just strangers at the moment. I also learned about the 7 principles of Leave No Trace, which I think is important because mountaineer, Enzo Cruz, made me realize how it takes nature years to create something we can destroy in minutes. With that, I learned to travel more sustainably. I also got to meet environmental conservationists such as Nella Lomotan and Javi Cang, who continuously inspires me to understand and appreciate nature. They taught me that we all take a part in conserving nature and we can do things as simple as voicing our opinion in social media, joining an environmental strike or making small changes in our life such as bringing a water tumbler to help preserve the environment.
4. What's an environmental issue/concern/s you hope to address, and how? 
The first environmental issue I want to address is technology addiction. The world is so focused on staring at their glowing screens that they do not get to appreciate and value the world around them. I think this is an important step because I do not think that people would be interested in conserving and protecting something they have no connection to or know anything about or even notice. It is important that they actually put themselves out there and experience nature. I hope to address this issue by encouraging my friends and family to go outdoors like what we usually do way back. Also, I want to start an organization in school that breaks technology addiction through social gatherings. 
From there, I want to tackle other environmental issues such as global warming. Every year the planet gets hotter because carbon emissions continue to increase. With that, there is a need for positive intervention such as reforestation, which helps reduce the temperature.  I hope to address this issue by planting trees and volunteering to facilitate tree planting events. 
Lastly, I want to address plastic pollution. When I interviewed Javi Cang about this, I learned how the use of plastic is very much out of sight, out of mind. Once a person disposes plastic, they instantly forget about it. With that, I hope to address this by becoming aware of the cumulative trash I consume every single day and find ways to reduce it. Then, share the process with the people around me. I also hope to join and start clean up drives in different communities.
5. How can individuals be Eco Explorers?
Individuals can be Eco Explorers by learning how to appreciate nature because from then on, they would be interested in learning about it and conserving it; it's a domino effect. With that, they would start becoming more passionate about conserving nature until it comes to the point that they do not care if they get muddy, wounded or exhausted because it is a symbol that they have accomplished their goal which may be to plant trees, conserve endangered animals, or help communities.