Driven by the strong interest to see a tamaraw in the flesh someday, I knew I would act on it at any moment a possibility shows up and I did. I reckon, that goal has always been in me; not just particularly since I had the privilege to study in FEU, but because of the few times I've been to the FEU Main Auditorium during my college days, the very memory that I could first pick up would be that specific 'talk' about the real deal with the tamaraws and how sadly they are declining in number, so, I've practically developed that desire to see one or more, myself. It took me years to make it happen but when the opportunity appeared in a post about a 3-day event, "Akyat Para Sa Tamaraw" by Eco Explorations ( @ecoexplorations), I excitedly grabbed the chance and the rest was history.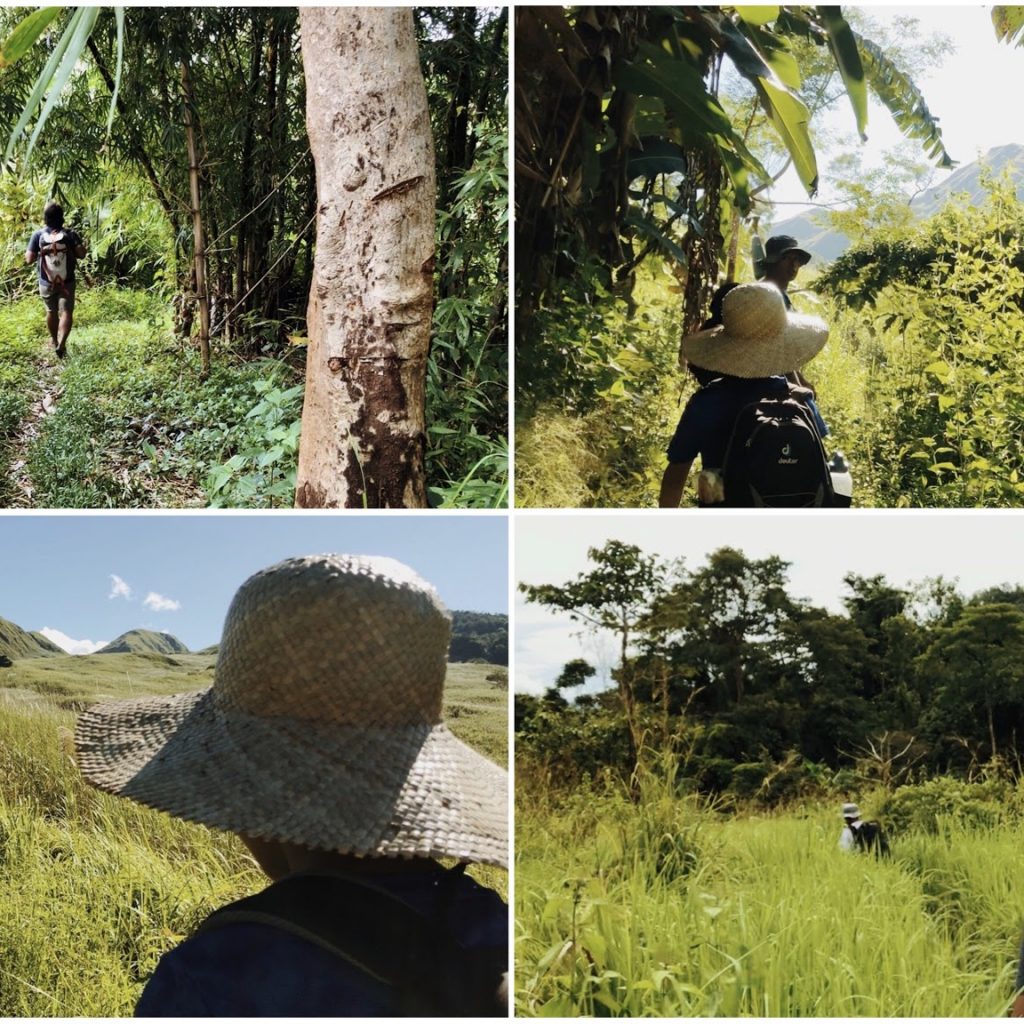 The day finally came and next thing I knew, I was already on top of the Magawang Peak in Occidental Mindoro, where Station 3 of Mts. Iglit-Baco Natural Park (MIBNP) is situated and where tamaraws can be best observed through pairs of binoculars and cameras with telephoto lenses. And there I was, together with Sir Joseph Carunungan, Ma'am Rosa Albano and her 9-yr old son – Francis "Kiko" Albano, as fellow participants, playing 'Finally!' in my head, feeling so happy that I was then able to see not just one but more or less 30 tamaraws in total, as young Kiko would count them. But the reality of it is, tamaraws are still listed as "critically endangered species", and that's exactly why the Tamaraw
Conservation Program (TCP), under the close supervision of DENR, is trying to keep a strong and steady fight to raise their population until the tamaraws' existence is no longer threatened. Luckily, there's this group called "D'Aboville Foundation", a french-owned organization that's also extending a helping hand to TCP in their cause.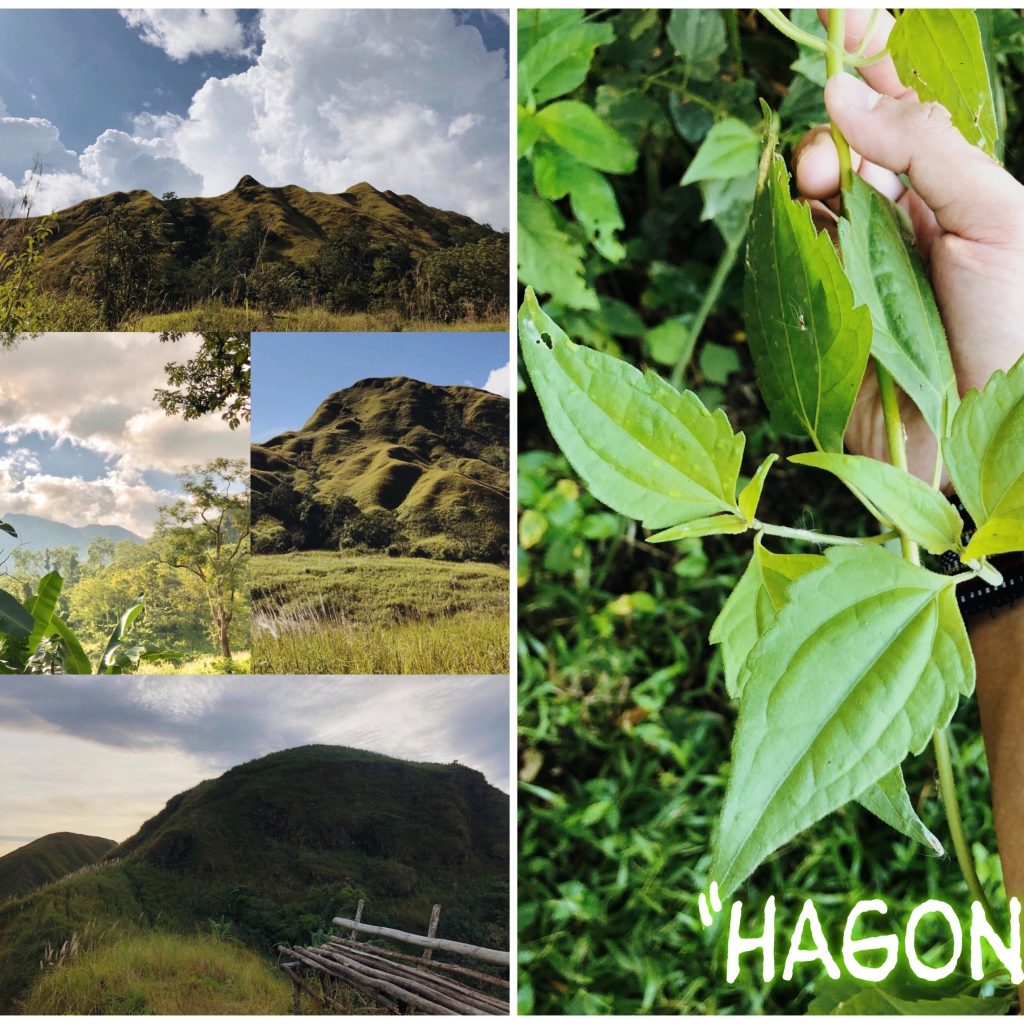 Exposing myself in this kind of activity was a dawn of a new day. I'm pretty much sure I have established a deeper sense of responsibility and consciousness towards the environment as a whole, which I am definitely keeping. Exploring another gem in Mindoro, I was again reminded how important it is to keep the balance of nature to retain its natural importance and beauty. Unfortunately, hidden in the available stunning views along the trails of M IBNP, is one of the many threats that the TCP is facing up to the present. Known to be inexistent long before, now, totally invading the grounds, where the endangered species of tamaraws are barely thriving, "Hagonoy" (Chromolaena Odorata), as locals call it, is a kind of shrub that's found to have only started growing when cattles (also known to be a reason why tamaraws have come to be endangered) were once introduced in the mountains of Mindoro. And since, tamaraw counts have constantly declined through decades while these shrubs have multiplied dramatically. They are a definite threat because they are replacing the very plants and grasses that the tamaraws really consume; worse, they are rapidly growing. 'Hagonoys'' existence in the mountains most especially in the 'tamaraw core zone', is believed to be basically unnecessary and therefore plainly invasive. This particular piece of learning was a ray of sunshine that enlightened me on how important it is to know what works and what doesn't in an environment before introducing anything to it. Be it an animal, a plant, a tree, a product maybe, we should all be aware and be cautious of its importance and/or probable effects first before doing anything that will shake the balance in the environment off and may cause irreversible damages.
Our stay in MIBNP was definitely unforgettable. We were blessed with good weather conditions from start to finish and so we were able to enjoy spectacular views throughout including an incredible display of sunset while we were at the very peak of Magawang. The setting of the sun will always be a beautiful story even without words. To many maybe, a comforting cue that even if a day goes rough, at least it ends with such a beautiful view; but to the 'Tamaraw Rangers', it marks the beginning of another story to survive through the uncertainties of the night with nothing but the moon as the only source of light they can optimize. Haunting stories of being caught up in traps that are setup by tribal groups to catch a wildlife, horrible tales of encounters with armed illegal tamaraw hunters/poachers, and even, rough accounts of the microclimate and other natural threats that surface while patrolling the protected areas, are the struggles and dangers being faced by these men and yet they are not getting enough attention and support. They live a dangerous life without proper healthcare, security of tenure and insurance for their own and their families; even lacking in proper gears. It may not be a well established kind of job, but if we look at things deeply, they are doing us a favor of protecting the wildlife that is vital in maintaining the balance of our natural systems. Really, conservation programs such as that for the tamaraws, need all the help they can get, to really be successful; be it in the form of funding, manpower, research, or the least, spreading awareness. Despite, they are sticking around and probably waiting for their efforts to turn into something beautiful like that of a sunset!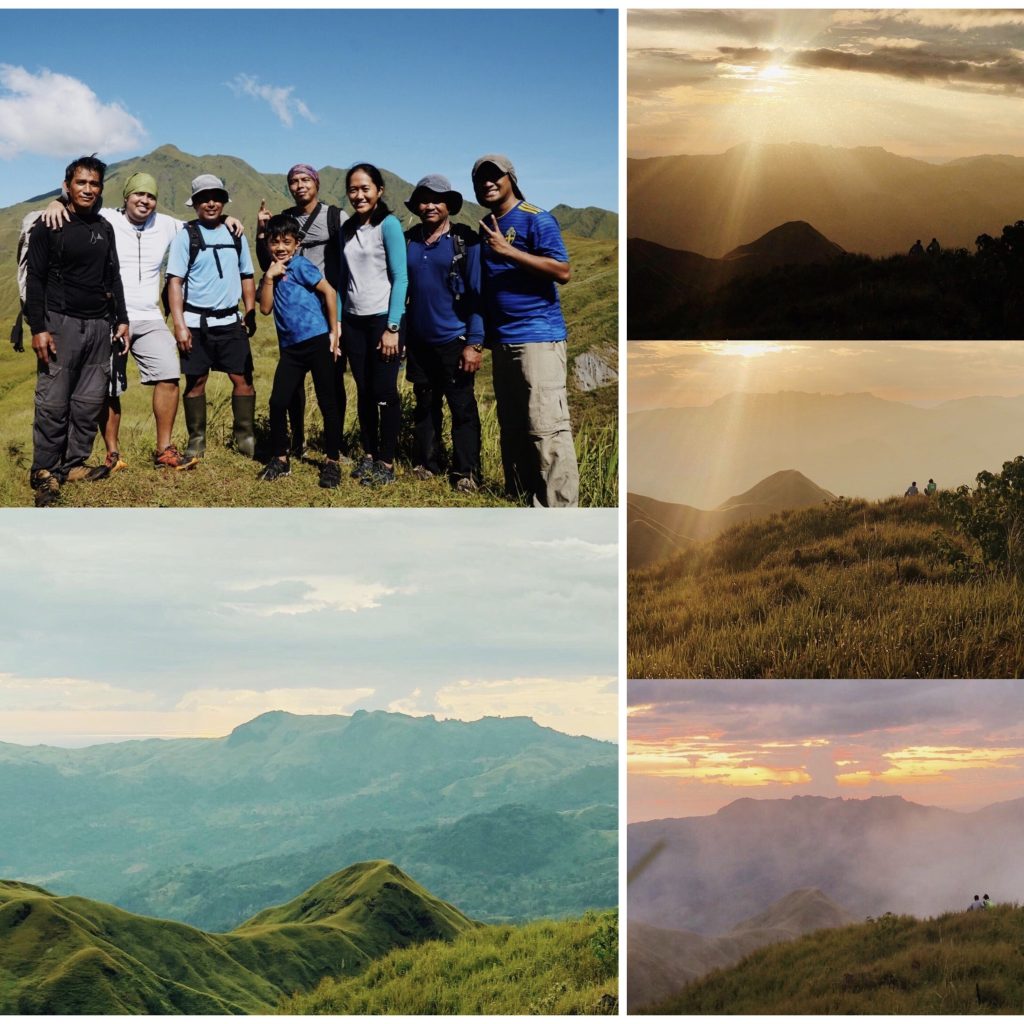 To me, until all the goals of Tamaraw Conservation Program are met, I think that spreading words about their cause and all other environmental conservation projects happening in the Philippines and throughout the world, should know no specific day. Beyond the twilight of receiving tokens and certificates, it's this stepping stone that granted me to participate and be exposed into something so meaningful thus, that feeling of fullfillment it gave me after the whole thing, is what showered me with so much euphoria. I think it's about time that more people realize these things before it's too late!
Let's all try to be aware, be involved, be better, and be a part of good causes and good changes! Let's save what we can, while we still can.
And as I write this, wishing a tomorrow with tamaraws.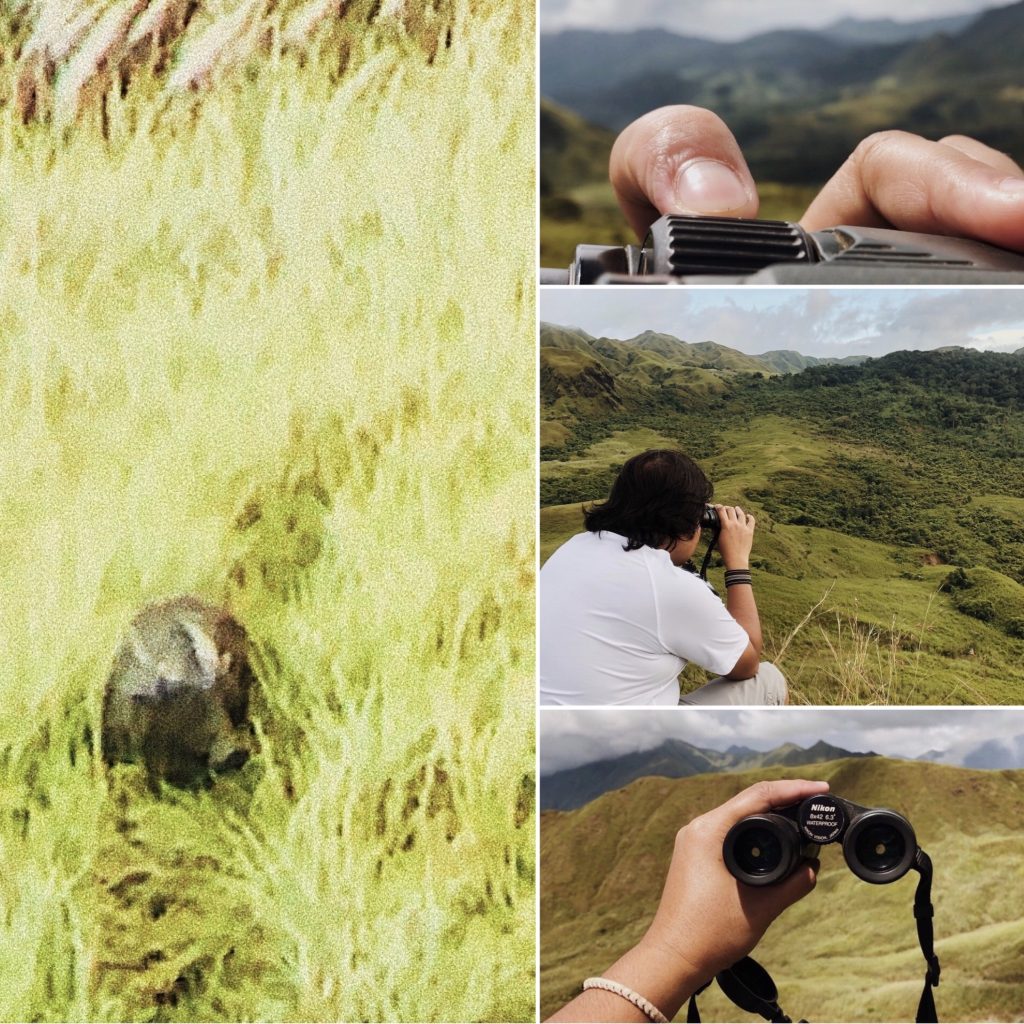 Story written by John Eric Fabul, a participant of Eco Explorations' "Akyat Para sa Tamaraw"  National Tamaraw Month Celebration
TAMARAW FUN FACTS:
*The tamaraw is believed to be the "largest endemic mammal" in the Philippines. It would be nice if it
becomes the National animal instead of the 'carabao' since it is one of a kind.
*The tamaraw, formerly Anoa Mindorensis, now Bubalus mindorensis or Mindoro Dwarf Buffalo is
actually a mountain animal.
*Tamaraws are often very solitary creatures or in present term, introverts. They prefer having a
moment of their own as observed through time.
*A year life of a tamaraw is said to be equal to 4 years of us, humans. A 1-year old calf is regarded as
a "yearling" and when it reaches 3, it becomes a "juvenile". Breeding season is roughly in between
April-July. And normally, a mother can only produce one calf in almost a year of gestation period.
*Tamaraws are polygamous. The "Toro" (dominant male) is normally the head of the herd and the
only male tamaraw that lasts in every group. Male calves are separated from their mother once they
reach a certain age or become a threat to the "Toro".
*There is this domesticated tamaraw named "Kalibasib" (Kalikasang Bagong Sibol), which can be
found in Gene Pool Farm in Rizal, Mindoro, and who is the only survivor left in an attempt to increase
their number in captivity.
*They are oftentimes in grassland or in mini basin of mud and water, wallowing. They are believed to
have at least a 100-meter radius of tracking ability, so, observations are only done from afar through
binoculars and applicable devices.
*Their horns are closer to each other and seeming to form a "V" shape compared to that of a carabao, which forms like an oval or a "U". They are hoofed animals and they are practically more hairy than
the carabaos.
TAMARAW SAD FACTS:
*The tamaraw is a critically-endangered species.
*There used to be 10,000 of them 4 decades ago, but only 400+ remain in the present.
*They are continuously being hunted by poachers.
*They are becoming very crowded in terms of number per area because of the threats and problems
that are being faced, and is not very ideal for their kind.