A youth group called Taya Pinas came together to help support our initiatives for reforestation in Ipo Watershed and also to support our ranger programs. Through their fundraising activities, we were able to provide the needed gear for effective patrolling and watershed monitoring and food subsidies such as rice allowances of partner rangers. We are truly grateful for their eagerness to help us this 2019!
Get to know the team behind Taya Pinas through this feature.
1. What particularly inspired the creation of Taya Pinas?
What sparked the creation of Taya Pinas was our shared passion for the environment. All along we were aware of the current issues on environmental degradation and the lack of action towards conservation. When news about the Amazon forest fire were released, we couldn't accept its reality and we no longer wanted to be bystanders. We wanted to create a community for anyone to just join in and be part of the bigger picture for this planet.
2. Who are the people behind Taya Pinas?
Taya Pinas is composed of 4 women who love the environment- Camille Teodoro, Sam Laureola, Sofia Padilla, and Patricia Co.  They are friends who share the same interest of deeply caring for the world and its treasures.
Camille Teodoro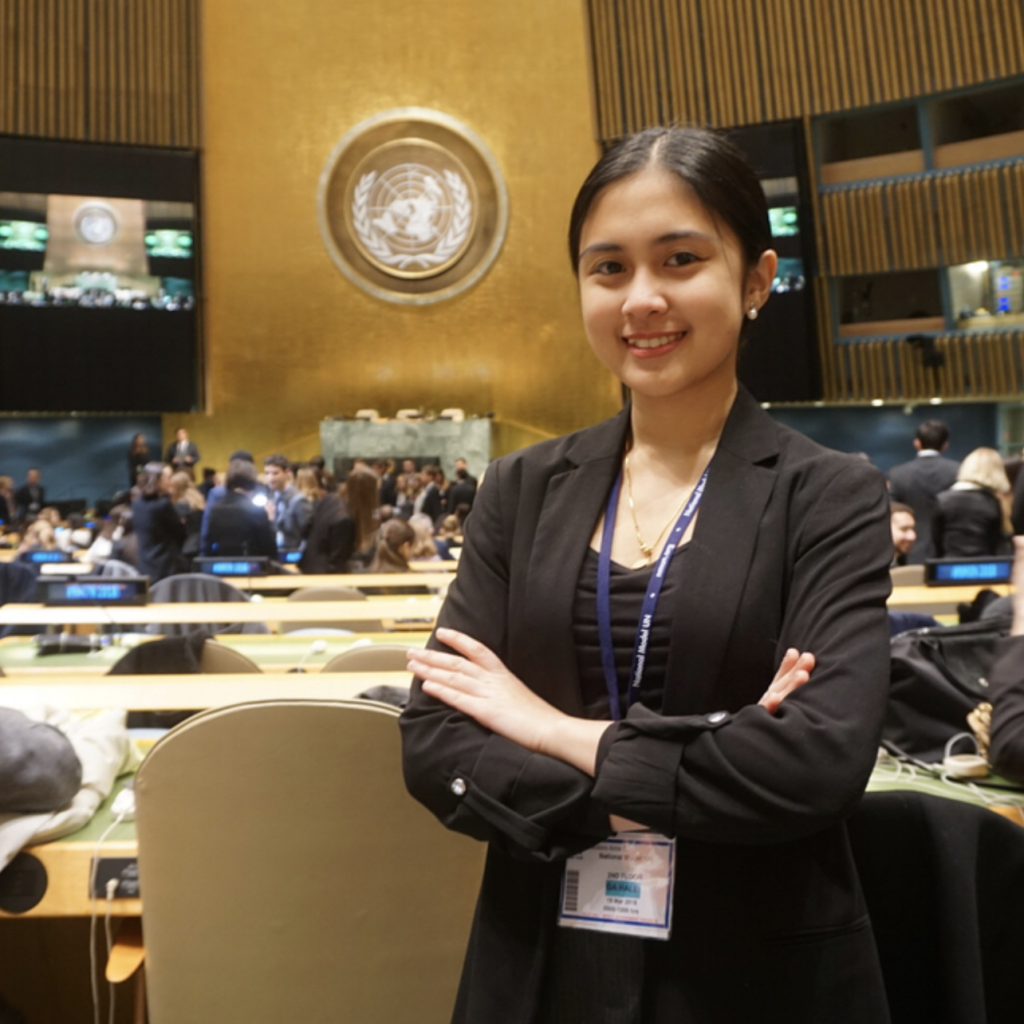 "How cool is that the same God that created oceans, mountains, and galaxies looked at you and thought the world needed you too?" – I've always seen the value in sparking this kind wonder and appreciation. I grew to love Mother Nature because of the people around me who were able to seed this in my heart. I do believe that my role is to be able to give back by doing the same; and that is to plant as many seeds of hope in the lives of those who need it most." – Cam Teodoro (22 yrs old – DLSU Graduate)
Sam Laureola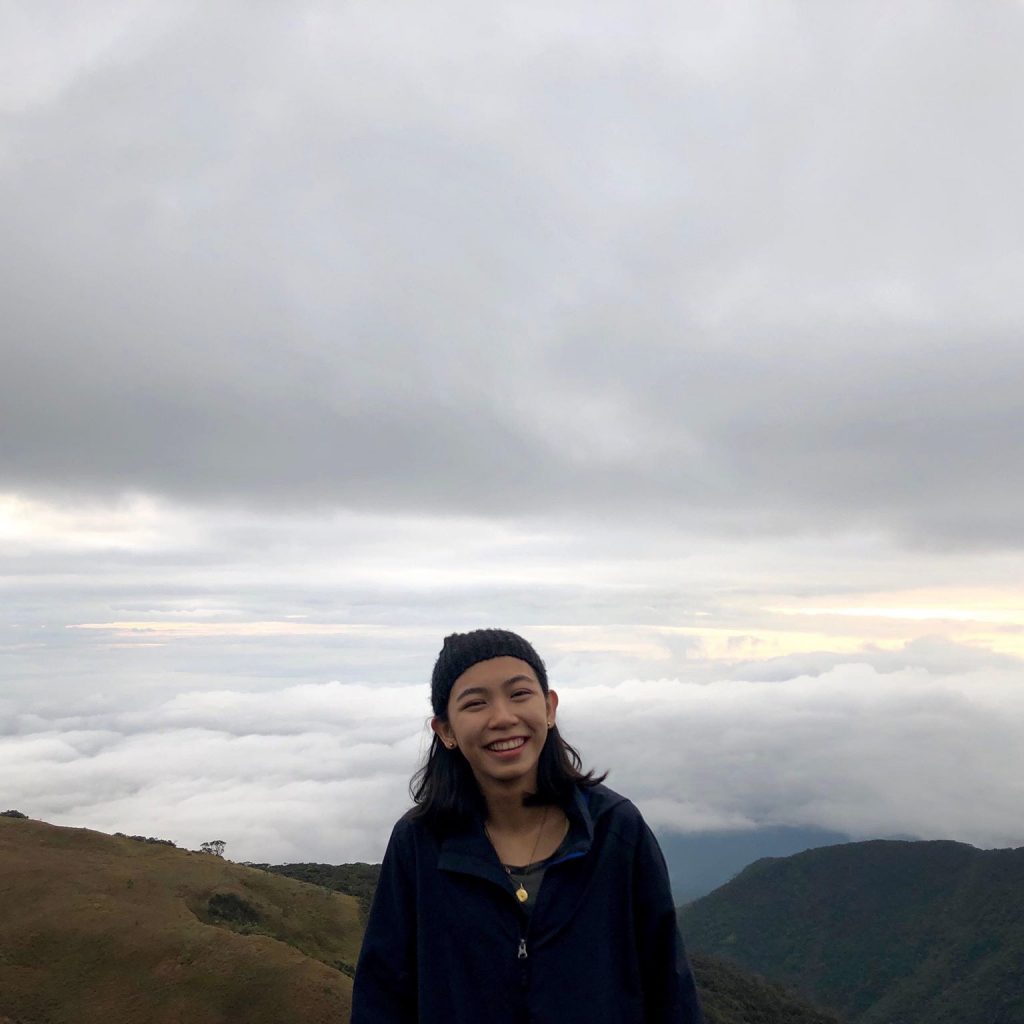 "Preserving our environment is basically stepping out of our own interests and thinking about our common home. There are always small ways in which we can contribute, whether it be in throwing our trash in the right bins, being vocal about issues, supporting NGOs who take action, switching from disposable to reusable items, and so on. I think my role is definitely in continuing to take these small steps as well as in presenting accessible opportunities for others to take action too. Sometimes it takes a conscious effort to care but if I'm able to show others how easy it is, maybe they'll go on, develop earth-friendly habits, & start creating meaningful impact themselves." – Sam Laureola (22 yrs old – DLSU Graduate)
Sofia Padilla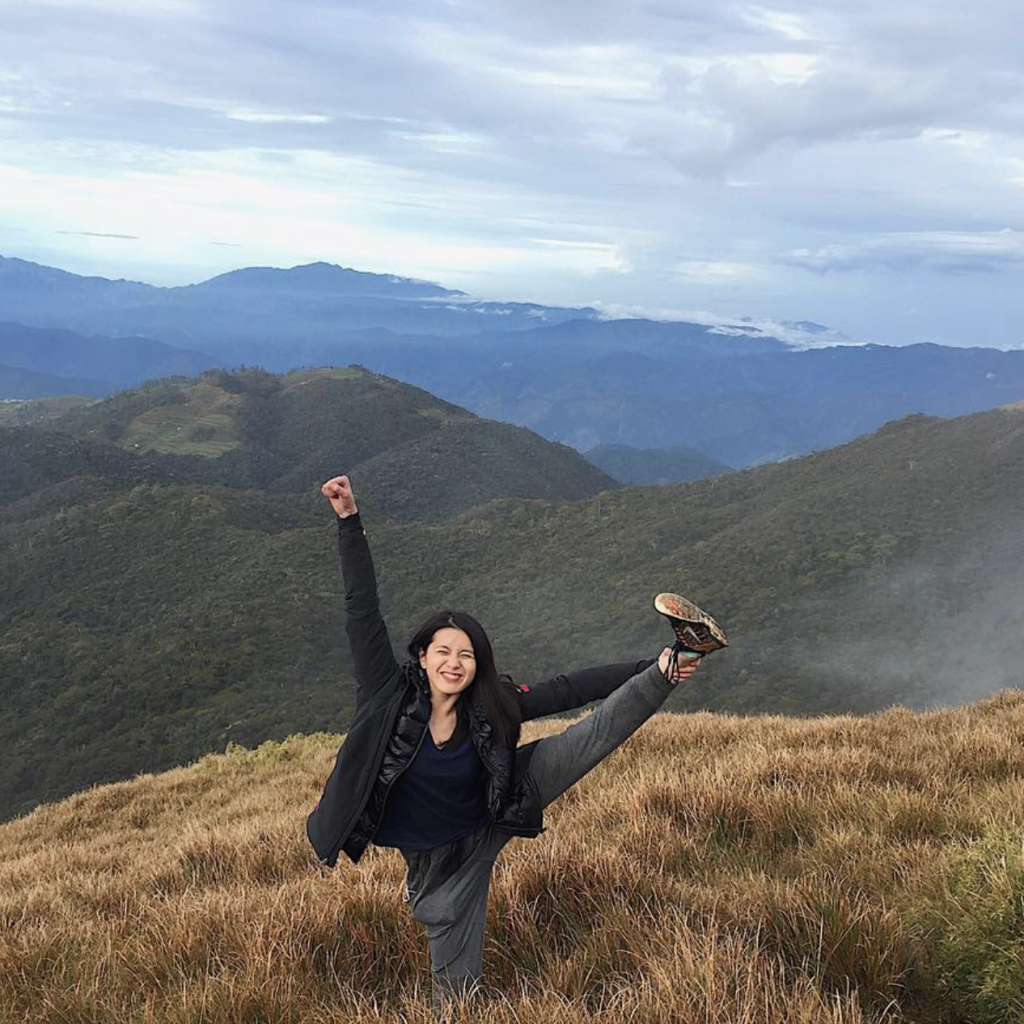 "I personally believe I am called to express and to act out in behalf of the environment. I have always had some intimate connection with Mother Nature. And I have felt her moving me in the most life changing ways. With this I am motivated to inspire change in people so that they may too experience the breathtaking beauty of nature, and the world." – Sofia Padilla (22 yrs old – UPD Graduate)
Patricia Co

"No one is too small to make a difference." – Patti Co (21 yrs old, DLSU undergrad)
3. Why did you choose to partner with and support Eco Explorations?
One thing that made Eco Explorations stand out was the love they had for experiences. As millennials, we believe that experiences keep us alive and engaged. The best part was discovering how motivated they were to get as many people involved in their initiatives – for ex: the tree planting effort for the Ipo Watershed. The team behind Eco Explorations were obvious enablers. We aspired to be like them. What better way to learn than to be taught first hand by those who inspire us most 🙂