*Written by Nella Lomotan, Founder of Eco Explorations
For someone who loves nature and whose social enterprise revolves around bringing people closer to nature to learn about its biodiversity and take part in its conservation, New Zealand has long been in my list of destinations to visit. My limited understanding came about from mere stories I heard from people's experiences of the country, yet their stories always captured a country so beautiful it would entice you to pay a visit yourself and see everything they had to say.
So when I received the email below from the New Zealand embassy of Manila,  jumped in on the opportunity and applied!
"The New Zealand Embassy in Manila would like to invite you to apply to participate in Asia New Zealand's Young Business Leaders Initiative.
The Asia New Zealand Foundation and the New Zealand Ministry of Foreign Affairs and Trade offers up to eight young Southeast Asian tourism-focused entrepreneurs the chance to visit New Zealand and introduce them to New Zealand's tourism sector. Successful applicants will meet NZ tourism entrepreneurs and business leaders, develop a greater knowledge of the tourism sector within New Zealand, and explore ways to collaborate with entrepreneurs from New Zealand. " 
I took an interview with the Asia New Zealand Foundation, and by late of September, received news of a successful application and was invited to visit New Zealand by October. Later on, I  found out that over a hundred people from the tourism sector of the Philippines applied, and felt truly honored to be given the chance. I was going to New Zealand!!
Knowledge Exchange
Knowledge Exchange
I did not know what to fully expect with our visit, except that I was going to be with 7 other young business leaders from the ASEAN region and that for a week, we would be having different meetings with key players of New Zealand's tourism sector.
It wasn't a trip where we would have to immerse in tourism activities – it was going to be a knowledge exchange, learning about what New Zealand's leaders in tourism are doing in their field, and also being given the opportunity to share about our own companies in the same manner.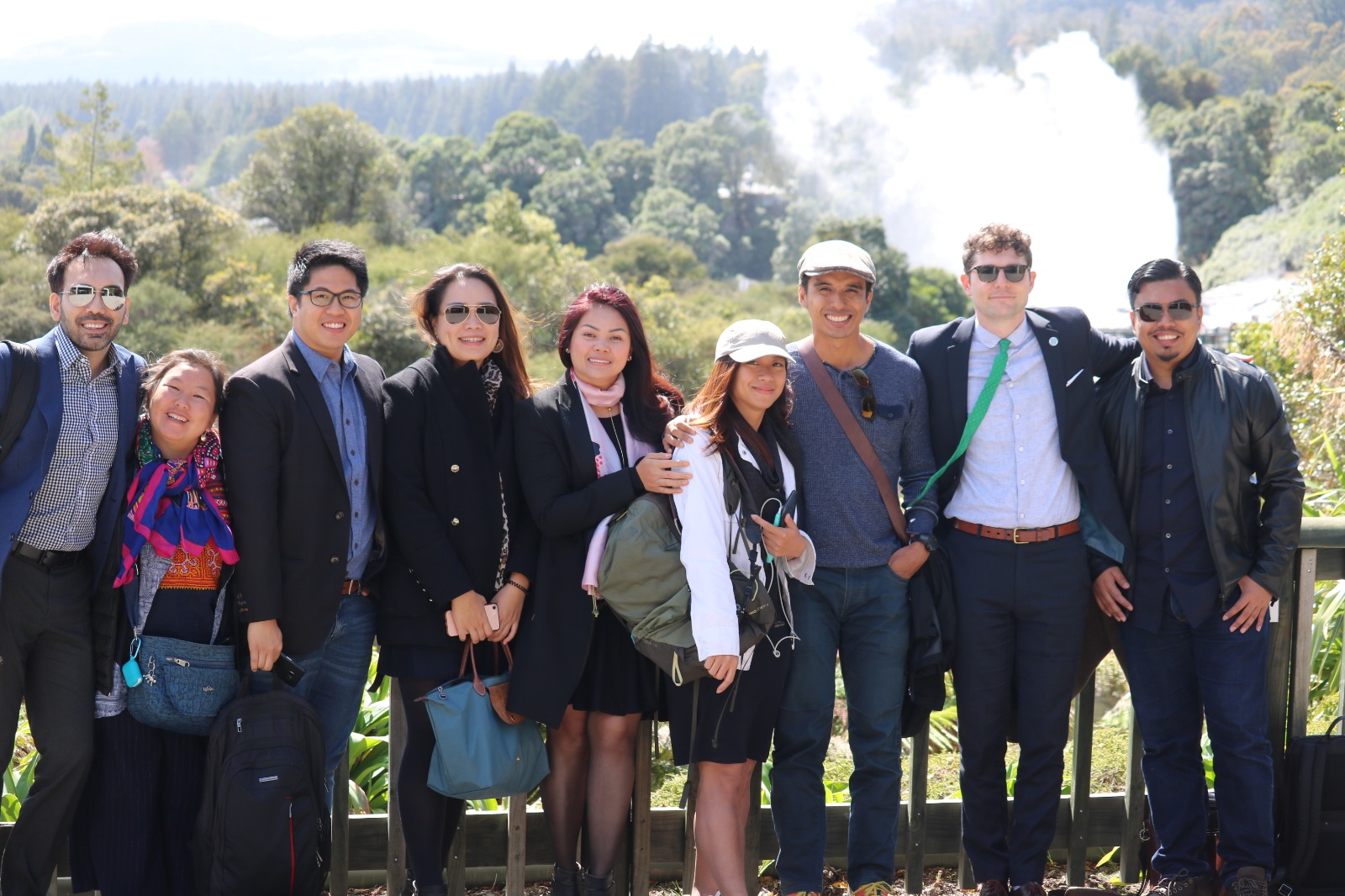 In those days of back-to-back meetings, I gained insights on the common thread that wove together New Zealand's tourism sector, many of which I would like to find a way to integrate into what we do back home.
Key Takeways from the Tourism Immersion
Before I visited New Zealand, my knowledge consisted mostly of its natural attractions. But I soon learned that there was more to New Zealand than the sites and attractions.
1. It's the culture of New Zealand – the people, their history and connection to their land- that makes New Zealand what it truly is.
Maori or non-Maori, I felt the deep connection of the people we met to their land. They wouldn't just jump into telling us about what their business is – they would tell us the heart of their business, their reason for being, their WHY. This why, common to many, was grounded in telling the story that originated back from their ancestors and telling the story of the land.
Even for those who are just starting in tourism, it was important for them to be able to tell its story; to be part of the fabric that wove together the people of New Zealand and their story that has spanned generations. To integrate a fragment of history into what they do and to be part in shaping it for the future, without losing a part of the past; its cultural integrity and identity.
In the photo below is a guided walking tour in Auckland we had the opportunity to take. The hosts are direct descendants of the Māori Chiefs that helped establish Tāmaki Makaurau – the city of Auckland. They take participants into sites of cultural significance in Auckland city and share ancient Māori customs.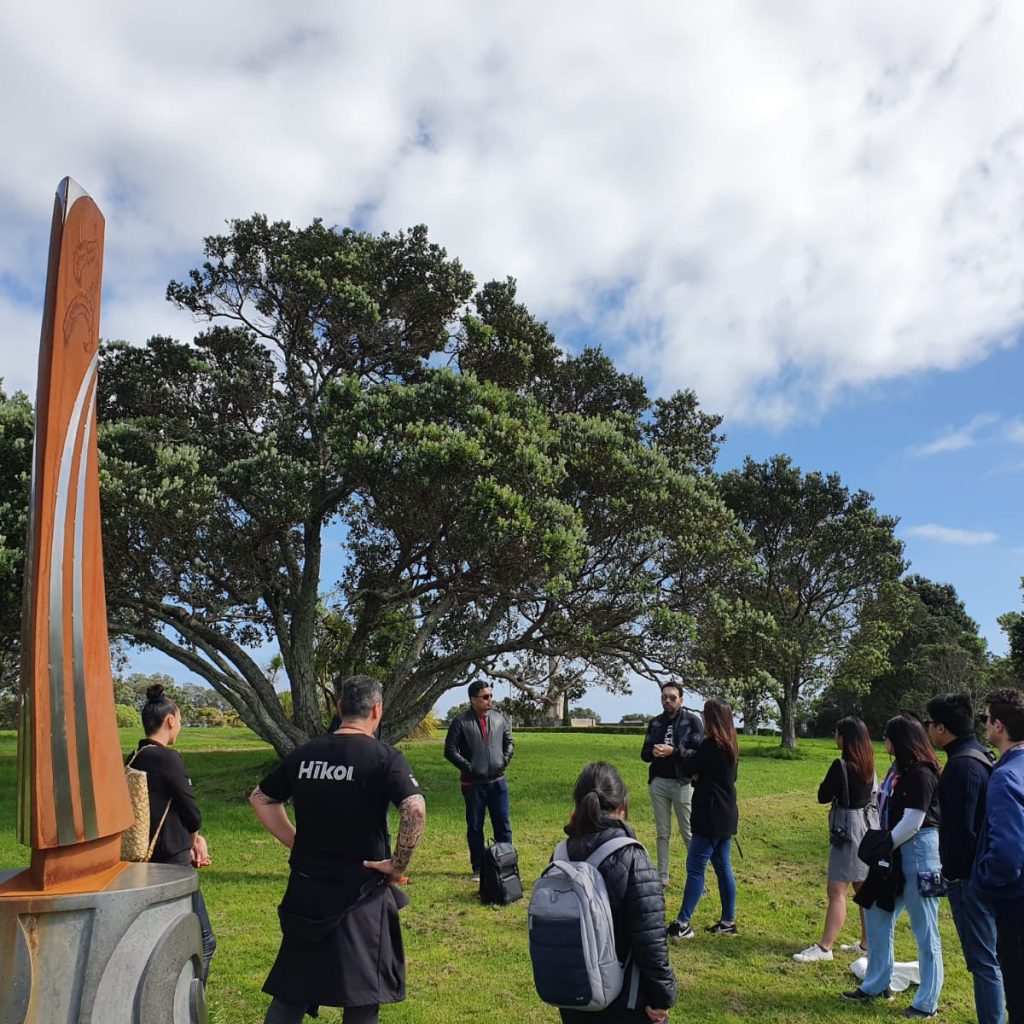 In Eco Explorations, this is also something we strive to do and hope to be able to do for more of the communities we work with – to tell the story of our natural heritage and the culture of the people who call the places their home. We hope for more tourism businesses and social enterprises all over the Philippines to do the same, just like in New Zealand.
2. The indigenous are a key part of your country's lineage and story. Give them opportunities to lead and empower today's youth to have the opportunity to be part of telling and shaping that story.
In relation to what I've previously shared, one of the things that I found most noble was that there are many indigenous-led and owned tourism companies in New Zealand. This allows for cultural adaptation & preservation despite the ever-growing and ever-shifting demands and trends in modern times.
Take for example Te Puia in Rotorua, a Māori-led and owned tourism establishment that doesn't only regularly have cultural performances, but also houses the Māori Arts and Crafts Institute. This, to me, was truly an inspiring initiative. "Established in the 1920s to foster all aspects of Māori culture. At Te Puia, national schools of carving, weaving and other traditional arts train talented students from around New Zealand under the guidance of master craftspersons."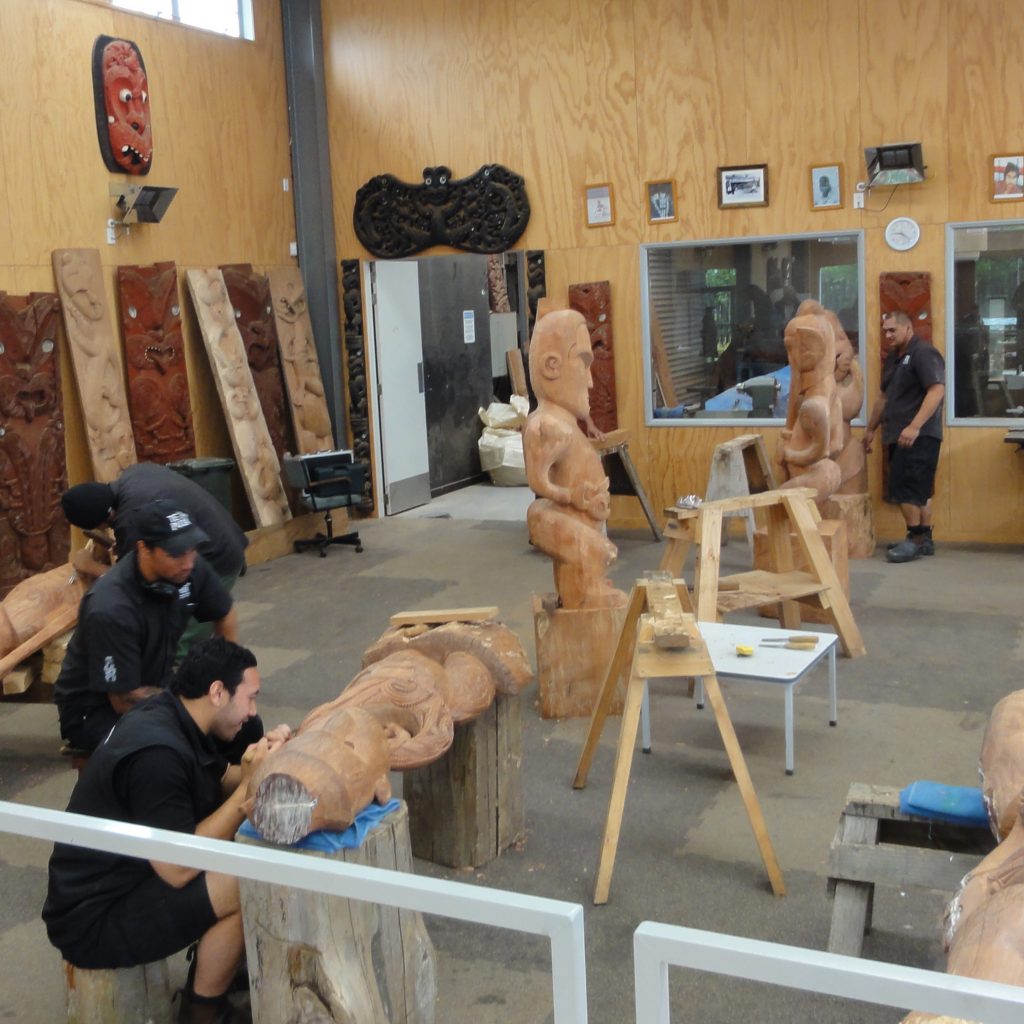 A legacy by a former Māori politician, this aided cultural preservation work in New Zealand, helping revive traditional arts and crafts that were at risk for being lost with the changing modern times.
This organization was just one example and though some programs are only starting, there seems to be an overall alignment about the role tourism can play in helping preserve its culture.
3. Aside from a focus on cultural preservation, most tourism businesses in New Zealand are ahead in terms of integrating environmental preservation into their business model.

Most tourism businesses integrated environmental preservation into how they did business; it wasn't just a by-product and something the business needed to do, but was a part of the DNA for most companies whose products we experienced and stories we heard about.
Whether it was running canopy tours to preserve a native forest, taking part in monitoring and eradicating pests that were threatening wildlife in New Zealand, and directly contributing to wildlife conservation of endangered wildlife, it was evident that companies adopted care for the environment as one of its principal values.
At Eco Explorations, we are not in the business of selling or creating tours. We are in the business of preserving our environment and providing socioeconomic impact through sustainable ecotourism. We hope to inspire action not just amongst those who join our tours, camps, and events, but also amongst the tourism sector in general.
4. It takes all sectors working together to achieve a unified goal. You cannot work in silos.

The campaign 100% Pure New Zealand (purenewzealand.com), launched last 1996, has been New Zealand's most successful tourism campaign of all time. "Set in diverse scenery ranging from rolling green farm land to spectacularly steep mountains" (Roper, 2010, p. 3), those representations of NZ created an image of "a country more committed to protecting the environment than other developed nations" (Rudzitis & Bird, 2011, para. 4).  Through the years, the campaign has evolved to promote not just the natural aspect of New Zealand, but also its cultural facets most especially its people & their connection to the land.

The unified efforts amongst stakeholders from different sectors who worked on the destination branding strategy did not just bring in economic prosperity to New Zealand through increased visitation in New Zealand, but also set the destination apart from many countries, recognizing New Zealand in the global landscape as a country dedicated towards preserving its environment and its culture.
During our visit, we also learned that last November 2018, the Tourism Industry Aotearoa (Aotearoa is the Moari name for New Zealand) collaborated with other organizations from New Zealand — both from the public and private sectors who had key roles to play in the tourism sector — to develop the Tiaki promise. This was a campaign meant to encourage all travellers to act as guardians of Aotearoa.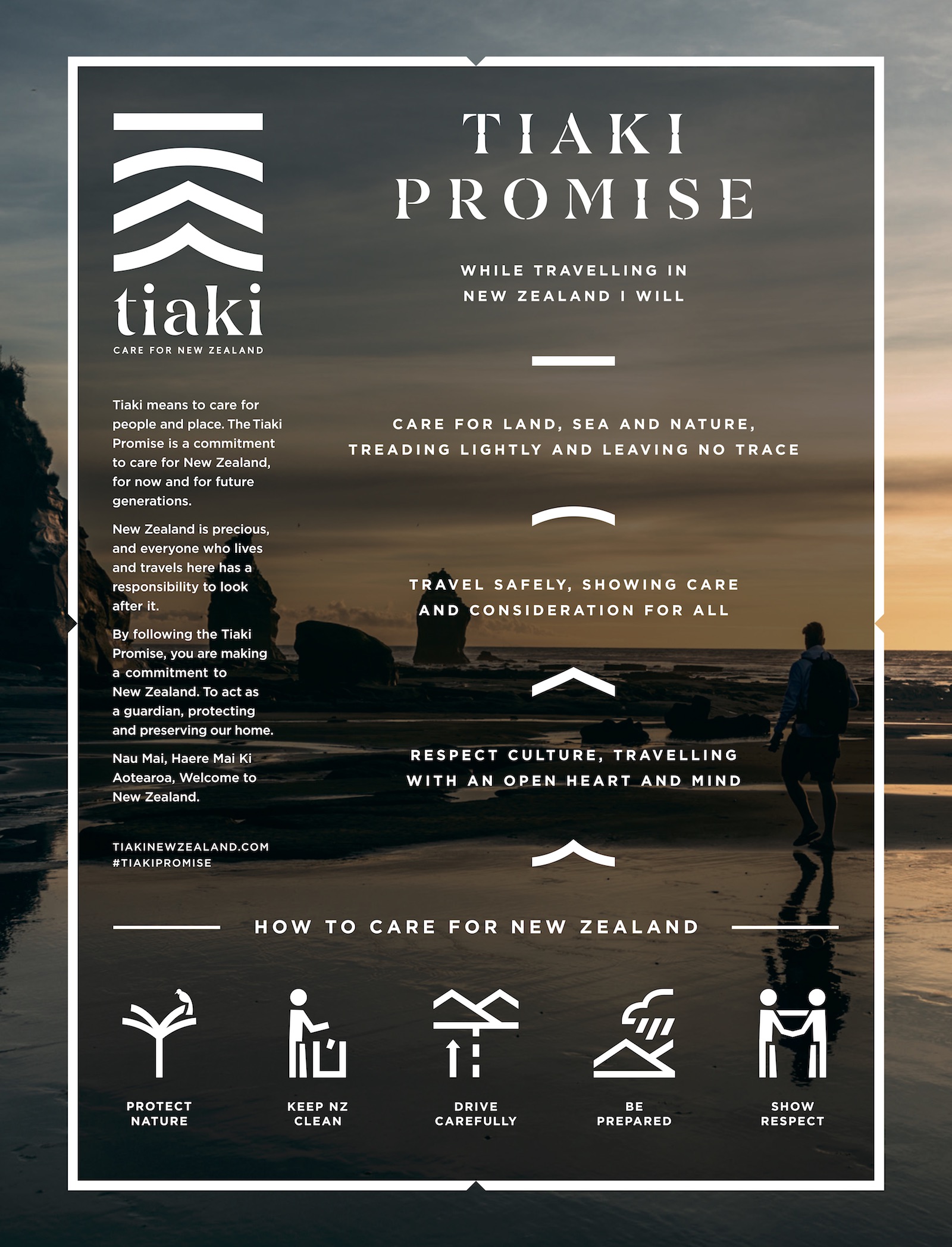 "The campaign encourages care for land, sea and nature, travelling with an open heart and mind, considering others and respecting culture. These messages are delivered by young people asking New Zealanders and visitors to stand behind the principles of Tiaki and act as proud guardians while they travel around our beautiful country." (Tourism Industry Aotearoa)
Most campaigns rely on the audience they are delivering the message to to execute on them, but it was inspiring to learn of a collaborative initiative and hope to see many more collaborations in our own countries in the ASEAN region.
5. International relations and collaborations is key, and we can learn from others to constantly innovate and create impact.
This lesson is not really new; however it was emphasized greatly during our trip. We were 8 tourism entrepreneurs from different countries with different business/social enterprise models; having time to come together for a full week to learn about and from one another and other tourism players in New Zealand, made me realize how much we still had to learn for our own companies. Your company's overall goals and objectives may be different from another's, but you can still learn what strategies and insights may apply to innovating your own products/services – I definitely want to go on more tourism or business immersions such as the amazing opportunity that Asia New Zealand Foundation gave us.
The photos below are from the New Zealand Tourism Awards and some meetings we took with companies and organizations in the tourism sector. We had the opportunity to try out some adventures in between together too-  it's not completely a visit to New Zealand without exactly doing so!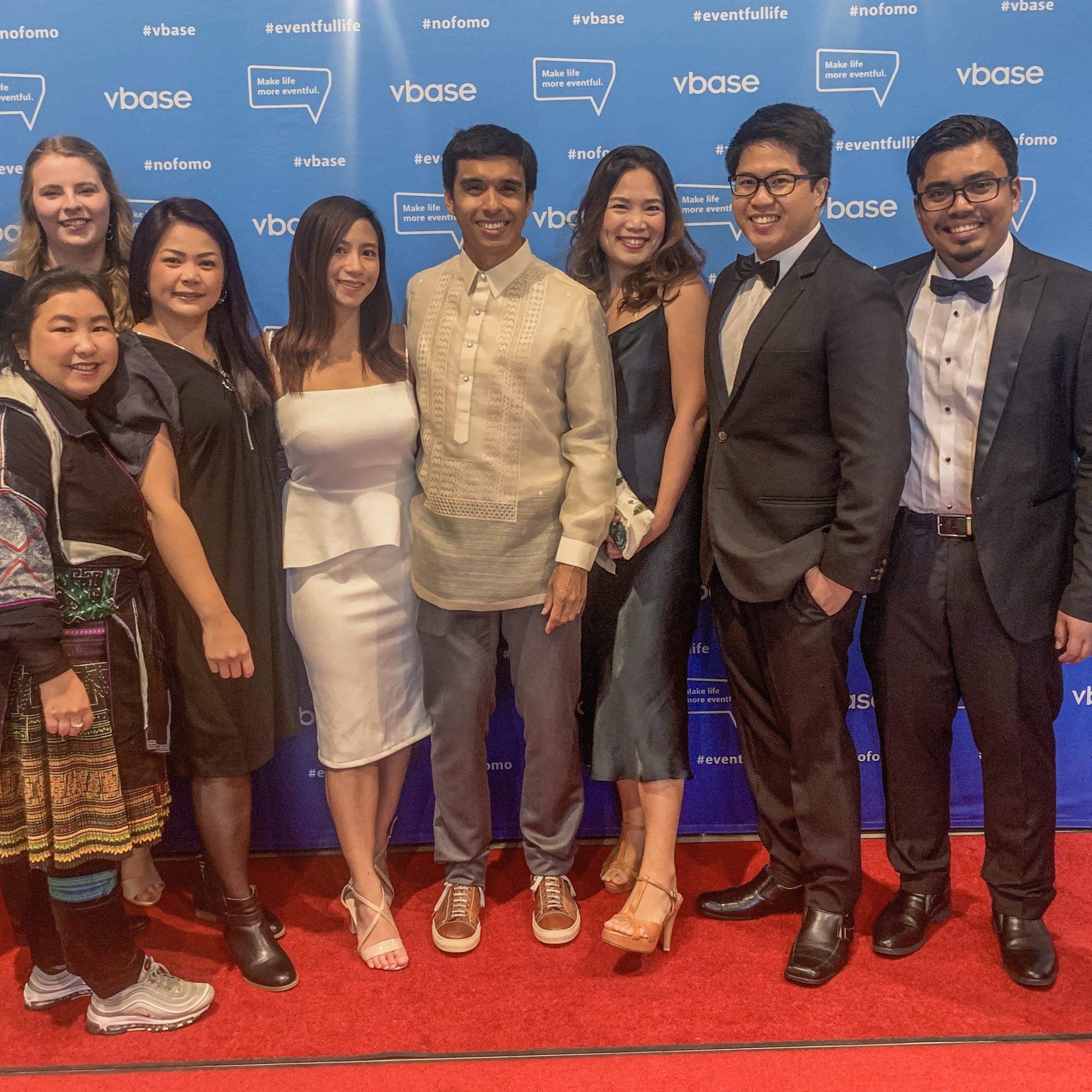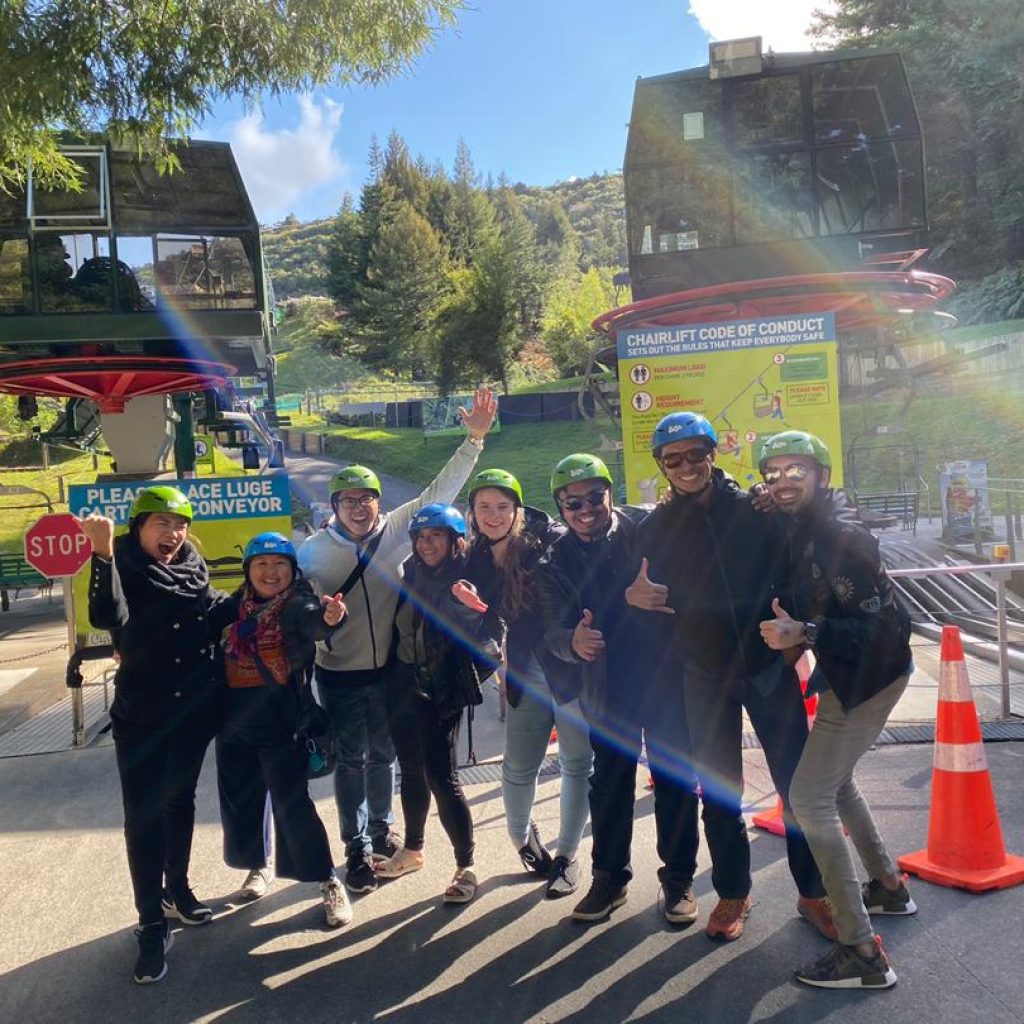 I've always loved traveling not just because of the very act of exploring but because it really widens your perspective to what is out there; it opens your eyes to what others are doing and gives you the opportunity to possibly adapt and localize initiatives where you are present.
I've gained a lot of insights visiting New Zealand- seeing how safety standards are way above what we have in the Philippines, how cultural integration into tourism without exploitation can be done right, and how public and private sectors can work together to achieve a shared vision.
I am truly thankful to have been a part of the YBLI Tourism Sector of 2019. New Zealand and what I learned from the country and its people will now always be a special part of me and my journey. Hoping for more budding entrepreneurs and innovators to be part of this program!
*Main featured photo on this article is from tamakihikoi.co.nz