Last November 13, we had the opportunity to visit what they often call the "Last Frontier of the Philippines", for the launching of the Save our Spots campaign by the Department of Tourism.
Under the leadership of Secretary Berna, the direction of tourism in the Philippines has been steered towards promoting sustainable, responsible, inclusive tourism that does not only benefit local communities, but also the environment.
We have personally seen the steps that have been undertaken to move towards this goal. Take for example in El Nido, where recent policies have been implemented to disperse tourism, to implement carrying capacities, to minimize negative impacts of tourism, and to be more vigilant towards proper waste management. Where formerly, people could visit all the iconic and popular spots in El Nido in one tour, today, they would need to pick between doing either Tour A, Tour B, Tour C, or Tour D, spreading out popular destinations across the tours and ensuring each tour has a maximum limit of tourists per day, allowing for dispersal of tourists to combat overcrowding.
The Big Lagoon, which formerly allowed continuous entry of large pumpboats, one after another, to enter into its waterways for years, now has strict regulations not just for environmental hazards but safety hazards. Pumpboats can only park by its entrance, and tourists who wish to enter into the lagoon must ride a kayak- a low-impact, sustainable alternative to what was being. There are also limits to how many people can go at a given point in time.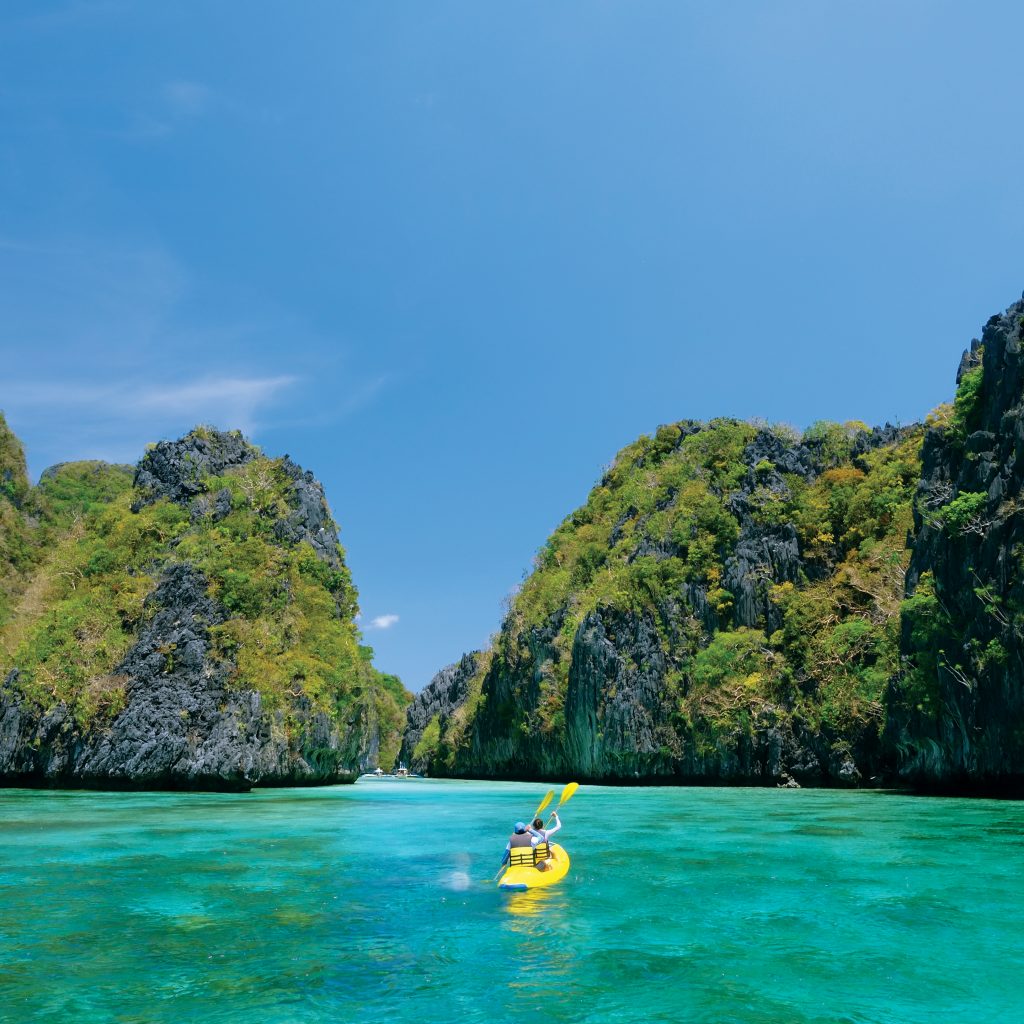 These seemingly small, but very significant action steps are critical to ensuring that the places we visit can last for generations to come. And that is what the current Department of Tourism's administration has been instilling in all of us – that we don't need to help in rehabilitating Boracay or doing a grand gesture, but we can start with the small deeds. This is also the thrust of their recently-launched bayanihan project, Save our Spots.
More Fun Forever
It's safe to say that one of our country's most successful tourism slogans of all time is "It's More Fun in the Philippines". It has attracted many tourists to see and experience the fun that is contained in our thousands of islands and the fun brought about by Filipinos who call our islands their home.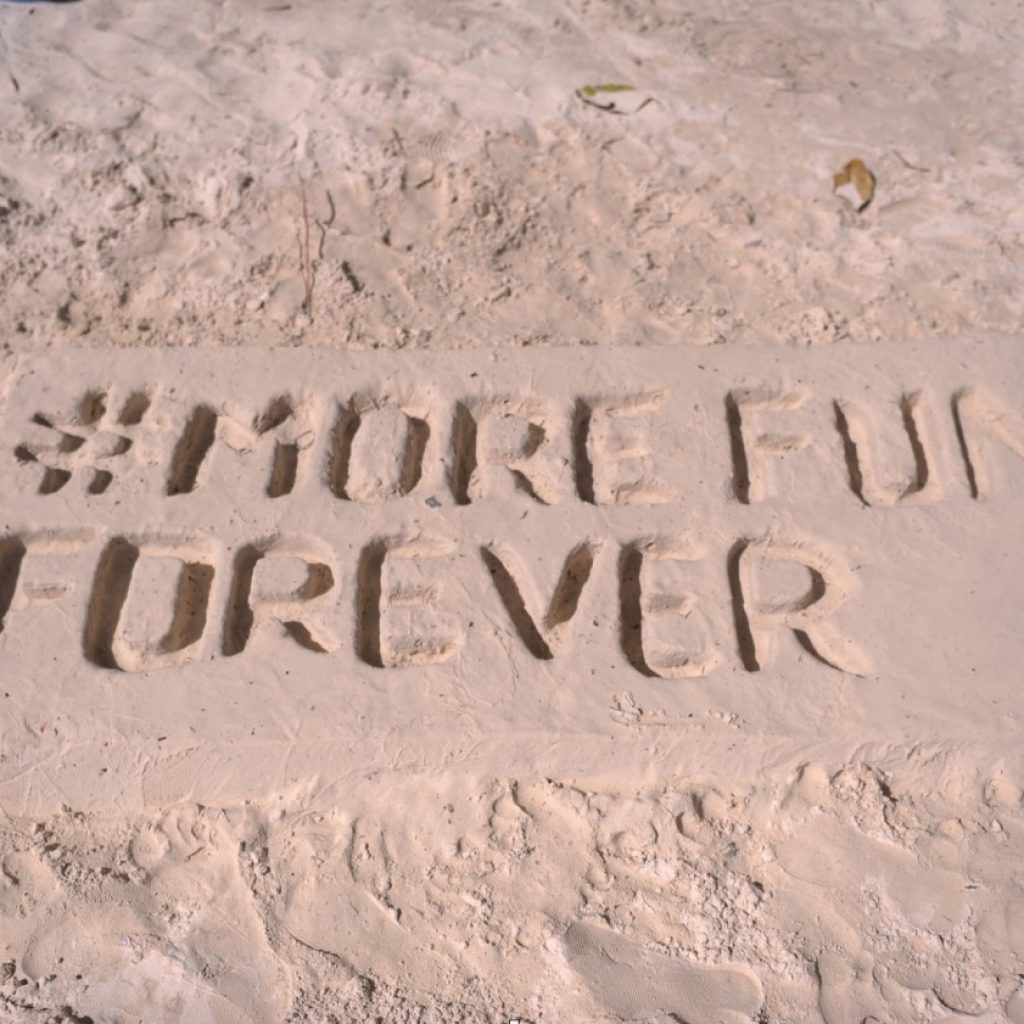 It was a great move by the DOT to retain the tourism slogan for this year, and in our opinion, even greater to inject the aspect of sustainability alongside its move towards sustainable tourism — by advocating for a #MoreFunForever campaign, which aims to inspire tourists, businesses and local communities to have a long-term view on tourism by protecting destinations and our natural resources.
Our tourist spots have always been recognized for their beautiful beaches, interesting island activities, cultural heritage, and people, which are primary reasons why both local and foreign tourists keep coming back to the Philippines and explore more places in our country's 7,641 islands — but if we do not act responsibly as locals and tourists alike for their preservation, will we be able to enjoy these islands the way we do now?
A Call to Save our Spots
The task to preserve our natural and cultural heritage lies within each of us. As DOT Secretary Berna Romulo-Puyat has said, "We are now living in a time where we are more empowered to create better tourism choices for ourselves and our communities, and inspire others to care more for our tourist destinations. This moment calls for decisive action from all sectors involved to protect our destinations and ensure that the fun lasts forever."
Let's make these views last. Be a responsible traveler and make the Philippines #MoreFunForever – help #SaveOurSpots!#ItsMoreFunInThePhilippines

Posted by Department of Tourism – Philippines on Tuesday, November 12, 2019
With the Save Our Spots movement by the DOT, they aim to educate tourists on how to be better travelers. This does not require the grandest of gestures—small, communal and continuous actions will go a long way. "We can start with simple deeds, such as using reusable tumblers instead of single-use plastics; respecting the local culture; throwing your wastes properly and, if somebody fails to do so, initiating to pick them up; advocating for local products; or just planning your next trip to be a responsible tourist wherever you go," Secretary Berna encouraged.
The DOT will rollout various multimedia materials that will be showcased in strategic travel touchpoints such as airports, sea ports, vessels, and tourist accommodations to name a few. The department will also inculcate these when training front-liners and tour operators with the objective of developing a habit to take care of the country's tourist destinations.
A Bayanihan Project
As with any successful initiative and with campaigns such as Save our Spots, we are called to come together and unite to achieve our shared goals; to show support for our country's frontliners striving hard to make things right and to make things better, and to show support for our Motherland herself and each other as we strive for a cleaner, greener Philippines.
The DOT may have started the initiative, but the DOT cannot do it all on their own. That is why they are calling for the help of the local government, the private sector, and the people—both tourists and local residents, as sustainable tourism entails the unified efforts of all stakeholders.
"There's a lot of work to be done to inculcate that sustainable tourism is our way to go," Sec. Puyat further stressed. "We hope that the SOS movement or this bayanihan project will ensure that our seas remain clean and thriving with marine life, our mountains and forests stay green and flourishing, and our cultural heritage continues to live on. By doing so, we continue to increase tourist arrivals, and enhance income-generating opportunities for Filipinos."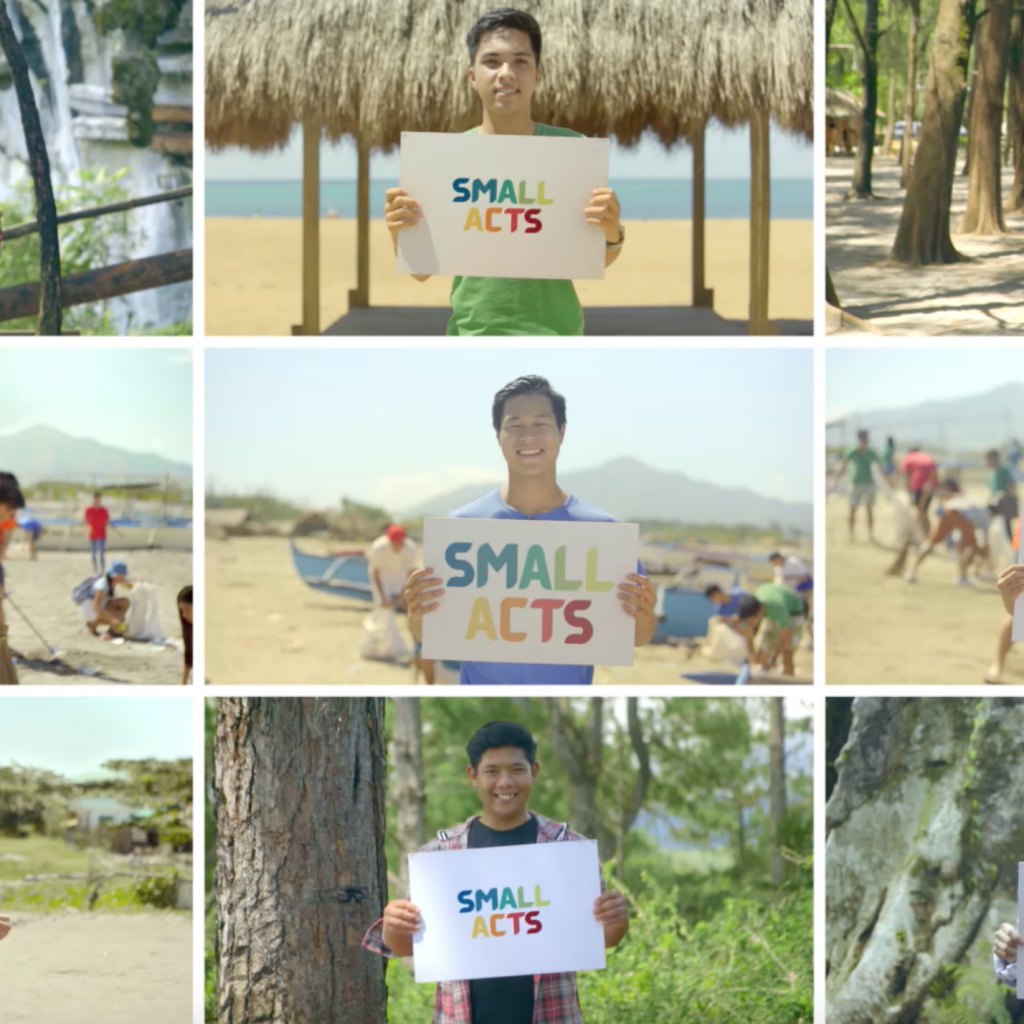 Bayanihan is a Filipino custom derived from a Filipino word "bayan", which means nation, town or community. The term bayanihan itself literally means "being in a bayan", which refers to the spirit of communal unity, work and cooperation to achieve a particular goal. Let us join the bayanihan movement of the Department of Tourism and show that we are a nation that comes together in the spirit of unity, cooperation, and shared love for our one home.
GIVEAWAY
What's your pledge to SAVE OUR SPOTS to help make the Philippines #MoreFunForever?
Post a comment in this post indicating 1 simple deed you can do to save our spots and tag 1 friend you want to hike with!
Individual will win:
2 slots to a Hike in Ipo Watershed (Mt. Balagbag) With Tree Nurturing (Valid for 3 months)
2 Sustainable Kits (Bamboo tumbler and Tupperware) from Department of Tourism
2 food gift certificate worth Php500 each to purchase food during the hike from DOT
2 Wildlife Bands (featuring endemic, endangered animals) you can use as headgear
*For Metro Manila/greater Manila residents
*Comment until December 5, 2019.
Remember that no deed is too small to show your commitment to becoming a responsible tourist. Join us and make a stand!